Home Insurance California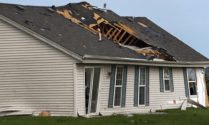 House is the basic necessity of every family. In California, incidents such as damages due to natural disasters, theft, fire, or other reasons could lead to massive loss for a home owner. Getting a proper insurance coverage from an esteemed California home insurance company, such as Rais Insurance will help you re-build your home, if any such incident occurs.
Rais Insurance is a highly trustable California home insurance provider, which can help you and your family on account of home damage crisis. We have cheap home insurance plans are suitable for every property.
Why Us?
At Rais Insurance, we offer homeowner insurance policies as per your family's needs. Our insurance coverage packages are effective. Our California home insurance agent can help you devise just the appropriate plan, in order to help secure your family and assets.
With our experienced home insurance agents in California, Rais Insurance excels in offering homeowners insurance. Rais Insurance not only understands your requirement, but also the insurance plan that would fit your needs. We provide cheap home insurance quotes to fulfill our client requirement.
Our customized plans also include add-ons as per your specific requirement, in order to cover the cost of the home building and other valuables, which might get damaged due to any reasons.
If you're looking for a home insurance specialist in California, then Rais Insurance is the right choice. Call now, to get your home insurance rates.
FAQs
How can I get a cheap homeowner's insurance?
Various companies offer cheap home insurance quotes, but you can figure out the best and the cheapest homeowner's insurance if you keep the following points in your mind:
Always ask for discounts. Long-term policyholders may get a good discount; However, no company offers the discount unless you ask them for it.
Keep your credit score strong. Many a time, having a good credit score becomes a base for a lower premium.
Adjust the coverage as per your needs. Never lower down the coverage just to save money.
Keeping a high deductible assures the faith to your insurer, and you can get a cheap home insurance quote.
The best way to get cheap homeowner insurance is by buying several policies from only one company. On average you get a 15% to 20% discount.
Having a property that has adequate safety features like smoke detectors, CCTV Cameras, home lock security systems attracts insurers, and they may give you a good discount.
Always look out for multiple options. Newly established insurance companies always offer cheap rates to get established.
How can I lower my homeowner's insurance rates?
There are many ways by which a person can lower homeowner's insurance rates in Orange. Some of these ways are listed below:
Have a look at several consumer guides, companies, agents, and insurance quotes to have an idea about the correct market price.
Check the reputation of the company because there are companies not registered with the state and still provide lower rates.
Always inquire and question your insurer about why they are lowering the price. Verify the creditability of the lower homeowner's insurance rates.
Raising your deductibles is one way of having a low rate homeowner's insurance.
Many people pay more premiums because they get confused with the rebuilding cost. While buying insurance, see if the policy covers factors such as theft, fire, and windstorm in the same amount.
Always buy multiple policies from the same insurer to get a discount.
If you have maintained your old property well and ensured all the safety measures, then you may get a discount for homeowner's insurance.
We always advise our clients to consider the cost of homeowner's insurance before buying a new house.
Does home insurance go down?
The rate of home insurance may or may not go down. In Santa Ana, the Home insurance premium rates depend on the area and the country we live in. That is why most of the mortgage companies and lenders require borrowers to have homeowner's insurance to cover up the damages. In some scenarios, the cost of rebuilding is often more than the actual price of the property, and that's where the homeowner's insurance is significant.
Increasing the deductibles is one way by which home insurance in Santa Ana can go down. Another way is to reduce coverage. However, it is not a good option when your house has already lost its original value because of depreciation. Also, when the rates of some reputed companies rise, others decrease their price and still cater to the same coverage.