What is the Major Difference between Private vs. Government Insurance?
Insurance is crucial if you want to keep your family and yourself financially-secure in case of any emergency or an untoward incident. Despite the private sector providing insurance solutions, government has also entered into this industry with various insurance schemes to provide benefits to the insurers. The health insurance exchange in California provides a number of insurance policies to those looking for health cover.
The government in United States has initiated the Obama care health insurance scheme in California and throughout the country. It promises benefits such as no limits on annual or lifetime healthcare, making top health insurance companies liable to provide you with coverage despite mistake on application form among others. However, still a large number of people prefer choosing the private companies to have their insurance needs met.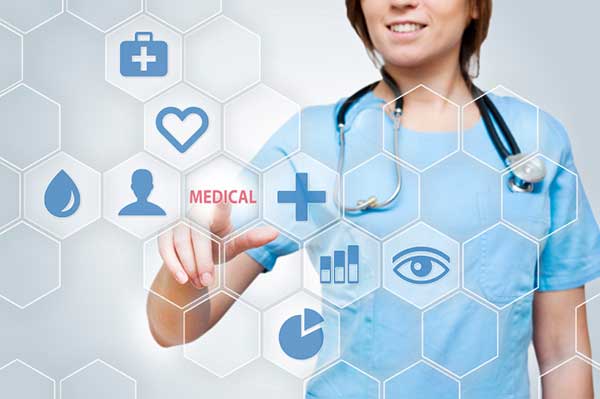 Hence, the top six areas mentioned below will tell you about the difference between a government and private insurance.
Coverage:

Government insurance comprises family members getting co-insured at no extra cost. However, private insurance provides coverage for each member of the family as a separate individual; every member has to purchase a separate insurance policy.
Medical Facilities:

Depending on the amount of the policy, private insurance provides more options while choosing the best medical care in private or semi-private institutions. Government insurance on the other hand involves references and in many cases, an alternative treatment is not available.
Billing:

Private Insurance companies provide customized billing for each item involved in your healthcare. However, government insurance on the other hand does not include such a thing as the money is directly deducted from your policy.
Additional Cost:

Private Insurance takes care of each little aspect of your health-related emergencies. Government insurance on the other hand takes care of less costly expenses and the rest has to be paid on one's own expenses.
Time:

While filing a claim from a private insurance company one can get their work done within less time frame. However, with millions of customer standing at government insurance offices, it may take a long time for your turn to come.
Enrollment:

Private Insurance has a fixed age to register for the policy and the associated benefits. It is usually done in circumstances of child birth or marriage. Government insurance on the other hand can be taken at any time of the year and there are no fixed parameters to be fulfilled.
Both private and government insurance have strengths and weaknesses in their respective realms. On one hand, Obama care promises health benefits to low-earning families and on the other hand, private insurance promises instant care to the policy holder. The final decision comes down to the person who wants to get insured and what health benefits he or she would like to avail.
Our Top Insurance Services: Car Insurance, Auto Insurance, Renters Insurance California, Business Insurance
FAQs
What is private healthcare insurance?
Insurance whose coverage is neither offered by a state nor a federal government, but by a private entity such as a broker or an insurance company is called private health insurance. You can find many options for private health insurance; some of which are:
Offered through agents or legal brokers.
Group Health Plan for employers.
State marketplace plans.
Under Obamacare health insurance California, most of the affordable health insurance in California provide basic coverage against your private health insurance. Other options such as short-term plans or catastrophic coverage may not come under Obamacare as they offer different benefits.
Is private health insurance cheaper?
By no means, a private health insurance plan can cost less compared to the public or employer-sponsored health insurance plan. Health insurance exchange California quotes and compares the price ranges of both the insurance plans. On average, the premium for an employer-sponsored grouped insurance plan is $1,186 for a person compared to $7,200 per person opting for a private health insurance plan.
The benefits provided by employer-sponsored health insurance are less compared to other private affordable health insurance in California. The private health insurance gives you varied options, whereas the latter gives you only two to three options.
What is the purpose of private health insurance?
The main purpose of private health insurance is to cover some specific health issues that require treatment from a private health institute. In simple words, it covers up the hospital bills and other medical costs that Medicare does not cover.
Under public health insurance, the cost of having an X-ray at the hospital or any other specialized treatment may or may not be a part of Medicare. This may end up with a considerable amount of a bill during discharging. Having private health insurance would save a large sum of your money.
It is important to know that private health insurance covers two costs: hospital expenses and general treatment expenses. Depending on your residential location, it also includes an ambulance facility as a part of a third category of having private health insurance at Fullerton.
Why do people choose private health insurance?
Although Health Insurance in California quotes less premium for public health insurance, Health insurance in Fullerton has figured out the reason for an inclination of people towards option for private health insurance exchange California.
A person holding private health insurance can skip the waiting list for certain surgeries; otherwise found in a public hospital with government federal insurance plans.
People like to have their own private space. Having a private health insurance plan assures a private room in a private hospital.
People get an option to reclaim their money on non-Medicare health services.
Medicare doesn't cover the dental expense. However, having a private health insurance plan promises to cover up the basic dental expense at the private clinic.
In a public hospital, they allocate the next available doctor to you for the treatment. However, the patients get the choice to choose their doctor if they have a private health insurance plan.
Have queries regarding private insurance? Please leave a comment in the section below.