What are the Major Flood Insurance Related Issues Faced by Homeowners?
Home and flood insurance is a mandatory investment, especially if you are living in a flood-prone area. For homes and offices near a water body or in an area prone to cyclones and thunderstorms, insurance provides much-needed protection. In case of a disaster, you can fall back upon the insurance to get things repaired or renovated without having to worry about how you will manage the losses.
Realizing the importance of flood insurance is as necessary as knowing from where to buy flood insurance, what is the cost, the cover provided by the insurance, does it fall under FEMA, etc. In this post, we try and cover some of the most pressing issues, homeowners in California face with regard to flood insurance.
1. Is flood insurance included in a homeowner's insurance?
Most standard homeowners insurance covers damage caused by the rising of water bodies but may not offer comprehensive flood insurance. Flood insurance covers multiple structural damages incurred by tidal waters or inland deposits.These include:
Clean debris off the floor (which come along with water deposits)
Electrical Damages in the heating system or air conditioners
Structural Damages to the house and entrance
Cost of plumbing
2. How much will I spend to buy flood insurance?
The most important factors which come into play while determining the cost of flood insurance for homes are the risks involved and the tenor of the loan. Here are some factors taken into consideration to calculate costs:
Number of floors in the house or building
Placement of personal belongings
The area's risk factor pertaining to the climate and water-bodies around it
Age of the house(current durability)
The above factors influence the premium rates, for example, if your home has a basement you may be required to pay $425. You may have to make an additional payment of $250 for non-residential property falls into the calculation, while it is $25 for residences.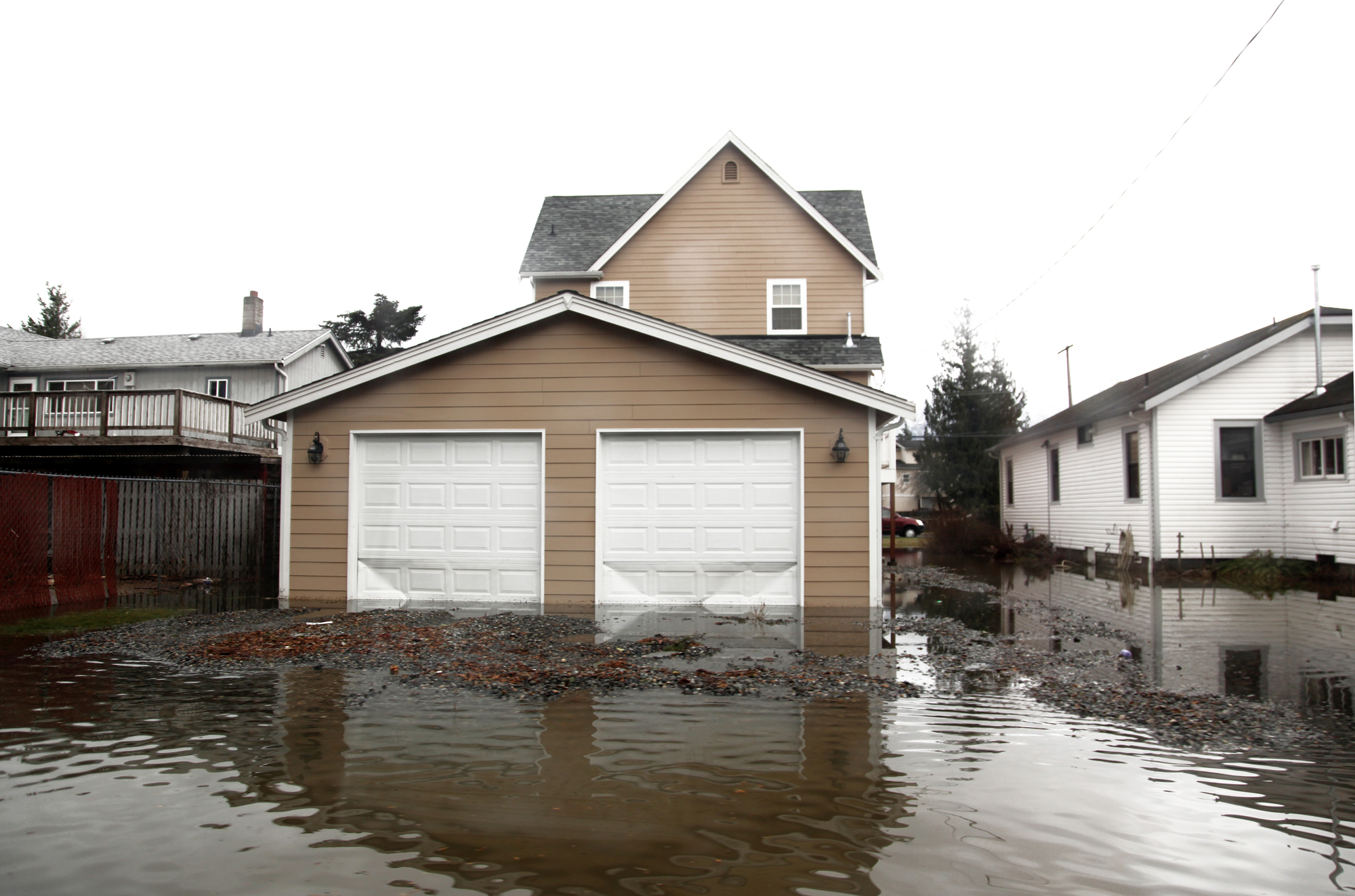 3. What are the risk rates taken into account to calculate flood insurance?
The best of flood insurance companies evaluate the risk-rate of an area before deciding on the premium. The value of insurance falls under 3 categories:
A. Moderate or Low-Risk Area
These are known as Non-Special Flood Hazard Areas or NSFA. The risk rate of any flood occurring within this space is between 0.2% to 1%, which means that the risk of flooding is low. In such cases, the premium is quite low and for homeowners, it is a good idea to buy the insurance. The cost of policies per year under the NSFA category ranges from $ 405-452. You have to pay 20% of the claim to NFIP as the policies fall under them.
B. High-Risk Area
When we speak of high risk, we refer to SHFA or Special Flood Hazard Areas, where the chances of a flood damaging a home are high. According to FEMA, there is 1 in 4 chance of a flood in these regions and being safe and protected is a good option. For properties in such regions, high-risk insurance companies charge quotes which are higher than NSFA zones. Average yearly premium payment for SFHA zones is $2,500.
C. Undetermined Risk Area
Premium rates are higher for such sectors as there has been no survey conducted to check the flood-risk rate of such areas.
If your house is under mortgage plans and the repayment is due, it is vital to have the property insured lest any accidents occur from flooding.
4. Does FEMA have a role to play in flood insurance?
Yes, FEMA has an important role to play as it offers flood insurance to all the properties which fall under the NFIP (National Flood Insurance Program). FEMA helps to combat the effects of flooding for all kinds of structures, be it private or professional buildings. NFIP and FEMA furthermore share knowledge about the:
Perils of a flood which include loss of life and things and fortifying housing structures for  safety and precautions
How to damage-proof a building with materials that can withstand the onslaught of excessive water at high pressure
Importance of clearing debris, or not storing junk  in the basement, as these can cause additional accidents
Communities actively involved in these programs are eligible for discounts. The NFIP communities in California are an example of how when people of a community come together, they are better equipped to manage disasters.
If you are interested in more information, you can visit the NFIP site to check if your area is under high risk of flood. Generally, flood insurance policies under FEMA cost around $700 per year – but as mentioned above this amount can vary depending on the location's risk factor.
5. What coverage can I expect from Flood Insurance?
Flood risk insurance companies usually cover structural and property damage caused by the flood, soil erosion, and heavy rain. It will also cover the costs required to rebuild properties after substantial damages. Here are the flood insurance covers you can get:
The insured home
HVAC Units and room heaters
Electronic equipment such as washing machines, dryers,
The cost of plumbing
Window blinds and curtains along with permanently installed carpeting, wallboard, etc.
Kitchen appliances such as refrigerators, dishwashers, microwaves, etc.
Bookcases, Cabinets or almirahs
Garage (Charges differ depending upon them being connected or separate)
Clothing and furniture
Removal or debris
Art pieces, fur, and other valuables
6. What does Flood Insurance Not cover?
Under the NFIP guidelines, there are a few exclusions to flood insurance. These are the points which you'll have to keep in mind and get information on from your insurance agents, flood insurance does not cover:
any damage outside the value of the policy. If the cost of your damage exceeds the destruction amount, the insurance under FEMA is not liable to cover it.
limited cover for the basement as it is under the ground floor
swimming pools, plants, and septic tanks
vehicles, certificates, and currencies
cost of temporary living or expenses
Buy home insurance for flood areas or flood insurance before the disaster strikes. You will get the financial support to keep you afloat during the tumultuous times. In case your home is damaged during floods, NFIP may give you $30,000. You can use this money to tear down, raise or relocate your home. This amount is added to the claim you will get from NFIP. However, the total amount you can claim cannot go beyond $250,000. And remember, to make a list of all your belongings, your insurance and claims etc. and store in an online folder.