Home Insurance Agent California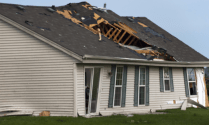 The world is very unpredictable these days. A typhoon, flood, earthquake, and many other natural disasters could occur. Protect your home – which means the contents of your house including your family. Make sure that when anything happens, you and your loved ones still have an abode to go home to.
California home insurance may cover the basics meaning protection of your house and its contents in case of damages caused by fire or lightning. A more advanced California home insurance covers the damages of your house in cases of more causes such as earthquake, typhoon, flood, water damage, explosions, malicious mischief and robbery. You could also be protected in case of accidents and casualties within your home.
Get Home Insurance Quotes by sending a request online.