Flood Insurance Agent California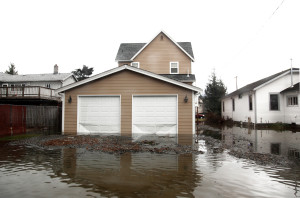 Flooding is a prevalent natural disaster which occurs in the state of California. For more than a decade, Rai's Insurance has been the most trustable flood insurance provider in California offering flood insurance policies at economic price and is also one of the best flood insurance companies in California When buying a house in a designated high-risk flood area on loan, the lender (Federally regulated) requires flood insurance coverage. The flood insurance policy comes into effect 30 days after the premium is paid.
FLOOD INSURANCE COVERAGE
Generally, flood insurance covers any direct physical loss to the property from flood which includes a condition of partial or complete flooding of more than 2 acres of normally dry land area (including your property) due to:
Overflowing of inland or tidal waters
Unexpected deposit or runoff of surface waters from any water source
Mudflow – refers to large amount of flowing mud in water on normally dry surface when earth is carried by a current of water.
Why Us?
If you are speculating where to buy flood insurance from, then here is the answer.Rai's Insurance is an expert flood insurance agency in California where you can get the best quote for both home and flood insurance in California, it plays a  significant role for providing security to the residents as many regions in the state are prone to flooding. Thus, a flood insurance policy helps you tackle any difficult situations which might occur from the natural calamity.
Before opting for a policy from a flood insurance specialist in California, you should always prefer for additional information and inclusions and exclusions. The policy will take effect 30 days after it is purchased. Get the best possible quote and offers on flood insurance policy from Rai's Insurance.
Hurry Up.! Call us @ (714) 761-4336 and get a consultation from our insurance experts.