Welcome to
Rais Insurance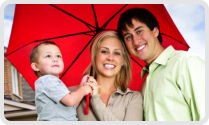 We commit to meet every need you have as drivers, homeowners, family-bread winners, business owners, and as individuals. We offer you broad ranges of insurance coverage such as auto insurance, insurance for classic cars, business insurance, medical insurance, life insurance, tow truck insurance, and home insurance.
Proudly Serving:
Southern and Northern California
Contact our insurance agency at 714-761-4336 with any questions you may have or to receive an insurance quote today.
Family owned and operated since 1982